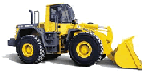 1 John 1:1-3
In John's introduction to his first epistle, he quickly affirms two basic facts. First, that the gospel of Christ was authentic. He states that he was an eyewitness to that which brings eternal life. He heard it, saw it, gazed upon it, and handled it.
An examination of the gospels underscores the truthfulness of this declaration. Jesus Christ was raised from the dead. The apostles not only heard of that resurrection, they saw and touched the Lord. They recognized His victory over death. Paul wrote, "…by Man also came the resurrection of the dead" (1 Cor. 15:21).
Second, that the gospel of Christ brings eternal life. He declared it to his readers that they might also "have fellowship with us." Because it is authentic, it means Jesus truly is the Savior. He died for our sins, and was resurrected from the dead. His victory over death supplies for us the same hope!