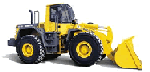 Matthew 6:5-8
Before giving a model prayer for his disciples to emulate (vs. 9-13), Jesus instructed his disciples in how to pray.
He taught them to recognize the private and personal nature of prayer. Prayer is not performance, and those who treat it as such merely secure for themselves the recognition of men, not God. The Pharisees were of this ilk, and got what they wanted, the praise of men.
These performances are public, and often consist of "vain repetitions." While such words may impress the hearers, they do not impress God, who sees the heart.
Instead, we should recognize that God knows our needs and desires. The purpose of prayer is not to inform God of those things, rather it is a means of acknowledging our dependence upon Him. We pray to God, not because He needs us to, but because he deserves our praise and thanksgiving. Pray to be seen of God, not men; and you will be rewarded.