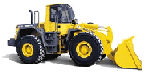 Ephesians 6:1-4
Here the Holy Spirit reveals instructions to children and fathers.
First, children are to obey. The simplicity of the reason would certainly appeal to a child, "for this is right."
Additionally, Paul records the promise of Deut. 5:16, "that it may be well with you." It is the wise child who heeds and obeys the counsel of his parents. God is pleased, and many pitfalls that other young people fall into are avoided.
Second, the admonition to fathers. "Do not provoke your children to wrath." This does not mean to not make your children mad. Rather, the provocation would be because of wrong action on the part of the father. In contrast, the godly father is to "bring them up" or grow them into godly men and women through training and nurturing. God's word supplies the father what is needed in this. We are to follow God's instructions rather than our own philosophies on childrearing.