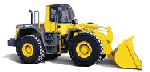 Philippians 1:9-11
This prayer of Paul is interesting in that it is on behalf of the Christians at Philippi, and expresses his desire for their continued growth.
He prays for their love to "abound more and more", but notice how the apostle links love to knowledge and discernment. Why is it that love must be with discernment? So that "you may approve the things that are excellent."
In our day, love is undiscerning, and tolerant even of error and evil. When evil is tolerated by God's children, it has the unhappy effect of compromising purity and godliness. It is Paul's desire that the Philippians (and we) be "sincere and without offense." In order for that to happen, discernment had to accompany their (and our) love.
We must avoid being influenced to evil. Christians should be careful to develop sufficient knowledge of what God approves, that we might instead be "filled with the fruits of righteousness which are by Christ."