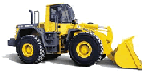 2 Thessalonians 3:1-5
The apostle Paul suffered a great deal because of his ministry in the gospel. He was constantly in peril, and coveted the prayers of the saints for protection. His petition here is especially specific, as he requested protection from "unreasonable and wicked men."
Why are some men wicked? Because, "not all have faith." Those without faith are often actively antagonistic toward Christ.
Such a sobering reality is certainly cause for prayer, but not for despair. Despite the antagonism of the worldly, Paul had reason for comfort and confidence. "But the Lord is faithful." (cf. Romans 8:31).
Not only was Paul confident in God's faithfulness, he was confident in the faithfulness of the Thessalonians. They were doing God's will, and he believed they would continue to be faithful to Him.
This prayer was that their hearts (referencing both devotion and will) would be directed into the Love of God (indicating a love for God, seen in obedience) and the Patience of Christ (indicating a need for the same patience evinced by the Savior Himself in His life on earth). A wonderful prayer indeed!