Preachers sometimes compare notes about the congregations where they preach. I have noticed a term that several have used, (and I have used myself), to describe some Christians. The term is "high maintenance."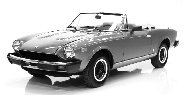 Some cars are referred to as "high maintenance." I came across a quote from a man who drove a Fiat. He said it stands for, Fix It All the Time. But, in his mind it was worth the headache to be able to drive a high performance machine. Of course, there are some jalopies that are high maintenance as well. Another word for these cars is "junk", and they are hardly worth the effort to keep them running.
Some ladies are referred to as "high maintenance," referring to the amount of attention they demand. They expect constant gifts and attention, and if they don't get what they want their feelings are hurt or they lose interest. Used in this way, the term is certainly not a compliment. Nor is it normally a complement when a preacher refers to a Christian as "high maintenance." However, it is not always a negative thing either.
For example, babes in Christ are high maintenance. They are beginning their spiritual life, and just as a human child is dependent upon others for his sustenance and care, the babe in Christ must depend upon his brothers and sisters for protection and guidance. This is normal, and understandable. It should also be temporary. God expects his children to grow to maturity. "As newborn babes, desire the pure milk of the word, that you may grow thereby, if indeed you have tasted that the Lord is gracious" (1 Peter 2:2-3). It is a travesty for babes in Christ to remain in that state.
Another example of an understandably "high maintenance" Christian is the one who is presently suffering hardship. It is a privilege to help such a one, and we are certainly to do our best to comfort and protect him while he remains in this vulnerable position. As Paul stated in 1 Corinthians 12, "But God composed the body, having given greater honor to that part which lacks it, that there should be no schism in the body, but that the members should have the same care for one another. And if one member suffers, all the members suffer with it" (vs. 24b-26a). When we help the weak or fainthearted, we are expressing our love to them, and fulfilling the law of love given by God. "Now we exhort you, brethren, warn those who are unruly, comfort the fainthearted, uphold the weak, be patient with all" (1 Thessalonians 5:14).
However, we should note that some are high maintenance not because of circumstance, but because of sloth or worldliness. Their lack is of their own making, and is not only unfortunate, but also unacceptable to God.
The book of Hebrews mentions some Christians who were weak because of a lack of effort on their part. "For though by this time you ought to be teachers, you need someone to teach you again the first principles of the oracles of God; and you have come to need milk and not solid food" (Hebrews 5:12). They needed to be taught again because they no longer remembered or understood what they had been taught before — high maintenance!
The Galatians astounded Paul by quickly being led away from the truth. "I marvel that you are turning away so soon from Him who called you in the grace of Christ, to a different gospel, which is not another; but there are some who trouble you and want to pervert the gospel of Christ" (Galatians 1:6-7). He had to teach them again to ground them in what they should have already known and believed—high maintenance!
Jesus' disciples were exhorted three times to "watch and pray" by our Lord; and yet could not remain awake for Him as He prayed (cf. Matthew 26:36-46). In that instance they were — high maintenance!
These examples suffice to establish the importance of diligence. Rather than being "high maintenance" we should all strive to be among the strong, zealous and fruit bearing. The high maintenance Christian can often impact the welfare and growth of a congregation, as more serious needs are left unmet, while the congregation deals with the seemingly unending needs of the weak in the group.
The elders are given a serious charge to oversee the flock. The Holy Spirit clearly warns those who we have characterized in this article as "high maintenance." "Obey those who rule over you, and be submissive, for they watch out for your souls, as those who must give account. Let them do so with joy and not with grief, for that would be unprofitable for you" (Hebrews 13:17).