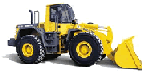 James 1:1-4
The epistle of James is a general epistle, in the sense that it was written to a broad group rather than a specific individual or church. It was written to the "twelve tribes which are scattered abroad" indicating Jewish Christians throughout the world. Though the introductory paragraph does not specify Jewish Christians, the contents of the letter show that his intended audience is believers in Christ.
James' letter is eminently practical, and his first admonition in verses 2-4 certainly deserves this designation.
The trials of life are tests, and if we pass the tests, we benefit greatly as a result. When the text says that tribulation produces patience, it acknowledges the fact that we learn as we endure. We grow stronger, we are tempered and we mature. As such, when we come out the other side, it can be said of us that we are "perfect and complete, lacking nothing."
While tribulation is not pleasant, such testing is nevertheless cause for joy. It is because of the spiritual growth we experience. And, even more so because it shows our Lord that we are worthy to join with Him in suffering and future glory.