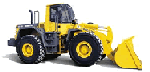 Revelation 3:14-22
Our Lord's final letter to the seven churches in Asia was addressed to the Laodiceans. Laodicea was about 100 miles inland of Ephesus, just northwest of Colosse.
The city was a wealthy one, and apparently the church was as well. This letter is unique among the twelve, in that there is nothing positive said about the congregation.
Though rich materially, Jesus said that the church was, "wretched, miserable, poor, blind and naked."
The sin of the Laodiceans was apathy, colorfully described as being "lukewarm." Equally colorful is the response of the Lord, "because you are lukewarm … I will vomit you out of my mouth" (vs. 16).
The Lord rebuked the Laodiceans because He loved them. He loves us as well. Remember, apathy is unpalatable to Him. If we are going to stand acceptable in His sight, we must give ourselves wholly to His service. Nothing less will suffice.