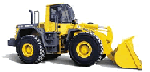 A few short truths to take from Paul's introduction in his second letter to Corinth:
First, Paul's apostleship was genuine. Here he states as fact what he argued strongly in other places, his apostleship was from God (cf. Galatians 1:1).
Second, the church at Corinth is described as "the church of God." This is not a denominational name, but a description. It affirms that the church at Corinth belongs to God. It is in this same way (and only in this way) that congregations may identify themselves as churches of Christ (cf. Romans 16:16). The phrase indicates ownership.
Third, the designation "saints" applies to all Christians. It is not limited to a few. All of us, when separated from the world, are called to a holy life. We are sanctified, hence, we are saints. Our lives should demonstrate that calling (cf. Titus 2:11-12).
Fourth, true grace and peace comes from "God our Father and the Lord Jesus Christ." We have a peace "which surpasses all understanding" (Philippians 4:7).
Great things can be learned from every verse in God's wonderful word.