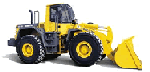 The Apostle John reveals here his purpose in writing his epistle. It serves as an admonition to his readers, "so that you may not sin" (vs. 1).
This is the purpose of God's revealed will. It serves as the source for doctrine, reproof, correction and instruction in righteousness, and thoroughly equips the man of God (cf. 2 Timothy 3:16-17). If one desires to avoid sin, he must immerse himself in the reading and meditation of God's word. He then is equipped for the righteous life he craves.
That does not mean that he will live without sin, as John revealed just a few verses previous (1:8,10). When man sins, it is not a reflection upon any inadequacy in the Word — only the failure of man to properly apply it and obey it.
Facing the reality of sin, we are grateful for the payment made for our transgressions. Jesus Christ is the propitiation (atonement, expiation) for sin. Through His blood the price was paid, allowing reconciliation with God. His act of atonement was not for a few, but for "the whole world" (vs. 2). Anyone who desires may be redeemed by God.