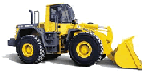 In verse 7 John continues his contention that the child of God must "walk according to His commandments" (vs. 6). He notes that false teachers would come, denying the humanity of Jesus, and in so doing lead some to forfeit their faith and standing with God.
He refers to these as deceivers and "an antichrist." The term antichrist (antichristos) simply refers to one who opposes the Christ, and should not here be construed as referring to any one person, past or future. All those who deny the deity or the humanity of the Christ make themselves opponents of Him. Thus, they are antichrists.
John calls for awareness of this false doctrine, and warns his readers lest they be influenced by the teaching. Why? Because, if such is embraced, they might "lose those things we worked for" (vs 8).
Embracing false doctrine can cause one to lose his soul. Concerning such individuals, Peter wrote that they twist the scriptures "to their own destruction" (2 Peter 3:16).
We must be diligent, "that we may receive a full reward" (vs. 8).