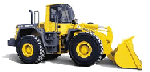 Paul's initial greeting to the brethren in Thessalonica is straightforward and concise. On behalf of himself Silvanus (Silas) and Timothy, he greeted them and acknowledged their relationship in God and Christ. He bestowed upon them his customary greeting, "Grace to you and peace from God our Father, and the Lord Jesus Christ" (cf. Ro. 1:7; 1 Cor. 1:3; 2 Cor. 2:1; Gal. 1:3; etc.).
It is also typical for Paul to proclaim his daily prayers for his brethren (as he does here), though he varies in the reasons for such prayers. This gives us some indication of the faithfulness of the Thessalonians. He gave thanks to God for their industry (based on their love of God), faithfulness (shown in their obedience) and patience (which had its motivation in their hope in Christ). For this Paul was thankful, and did not cease in his petitions to God for them. We too ought to pray without ceasing for our brethren, giving thanks to God.
Paul called them "beloved brethren" because they had been elected "by God" (cf. Ephesians 1:3-10). God had chosen them for salvation because of their obedient faith in response to the gospel.