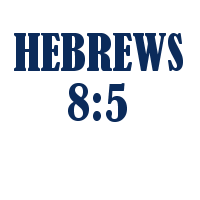 Paul admonished the Colossians, "And whatever you do in word or deed, do all in the name of the Lord Jesus, giving thanks to God the Father through Him" (Colossians 3:17).
The admonition does not mean that we are to SAY we are doing what we do in His name. Jesus asked, "But why do you call Me 'Lord, Lord,' and not do the things which I say?" (Luke 6:46). The key to doing "all in the name of the Lord" is to do what HE tells us to do.
The phrase "in the name of the Lord" is an indication that what we do is authorized by Jesus. It can't be done "in His name" unless it is His will. No man has the right to go beyond the pattern established by Jesus.
There is a consequence to accepting Jesus as your Lord. If He is your Lord, He has authority over you. This limits your actions to what He allows and approves. As Paul, you must say, "I have been crucified with Christ; it is no longer I who live, but Christ lives in me; and the life which I now live in the flesh I live by faith in the Son of God, who loved me and gave Himself for me" (Galatians 2:20).
To see The Patternists Page on Facebook, click here, and Like!