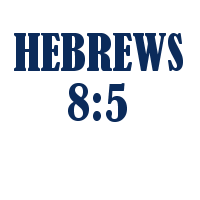 Sometimes when Jesus gives authority through His word, what He commands allows for the exercise of some limited discretion by His disciples. The command is general in nature, allowing choices. A good example of this is the command to sing, as revealed in Ephesians 5:19, "speaking to one another in psalms and hymns and spiritual songs, singing and making melody in your heart to the Lord."
While the command to sing is specific in that it identifies the type of worship – singing as contrasted to playing; it is general in that choice is given regarding the type of singing. Nowhere in scripture has God identified a specific type of singing (unison, chanting, four part harmony). So, Christians are given choice in the matter.
Of course, the choice is not unlimited. A style of singing lacking in reverence, causing confusion, or interfering with proper edification would be excluded based on other guidelines given by inspiration regarding acceptable worship.
Continuing the example, other choices we make in singing include the use of song books, projection screens, pitch pipes, an appointed leader, etc. When such choices are made, they aid in the command to sing, and in no way violate the command or parameters set by the Holy Spirit. Such choices merely expedite our fulfilling God's requirements for us. Please note that such choices must themselves be inherently lawful. They must not violate other principles established in God's word.
Objections may be raised to an acceptable religious practice because this principle of general authority is not fully understood.
To see The Patternists Page on Facebook, click here, and Like!