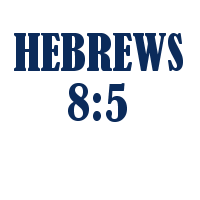 Sometimes when Jesus gives authority through His word, what He commands is specific in nature. In these instances, no discretion is available to His disciples. It is their place simply to heed and obey His command.
As we demonstrated in our article on the general nature of authority, the principle can be plainly demonstrated in God's command to sing. In Ephesians 5:19 Paul wrote, "speaking to one another in psalms and hymns and spiritual songs, singing and making melody in your heart to the Lord." When it comes to musical worship in the Lord's church, God specified singing.
While the command to sing is generic in that it allows various styles and types of singing (unison, chanting, four part harmony), it is specific in that it identifies the type of worship – singing as contrasted to playing mechanical instruments of music.
The pattern of musical worship in Christian adoration to God is limited to that specific act. New Testament scriptures command us to sing. New Testament examples of worship reveal that Christians sang. The assertion that the commands to, and examples of Christians singing could lawfully include the use of mechanical instruments of worship is both illogical and without scriptural basis. It is an addition and iniquitous (cf. Matthew 7:21-23).
When adding to God's specific pattern, innovators are forced to the simplistic cry, "It doesn't say we can't!" They have gone beyond the pattern, and rest their hope in God's acceptance of that willful act. This hope is vain.
Apostasy is the end of those who do not fully understand this simple principle.
To see The Patternists Page on Facebook, click here, and Like!