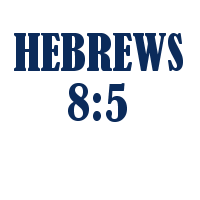 When it comes to worshiping God, peculiar views abound. Some believe that EVERYTHING we do is worship. Others believe that man is free to worship God in any way that suits him. The Samaritan woman in John 4 thought the worship of her "fathers" on "the mountain" was acceptable to God. Jesus told her it wasn't. "You worship what you do not know…" (22). Later he told her, "God is Spirit, and those who worship Him must worship in spirit and truth" (24). Jesus' words prefaced a change in worship from that offered by the Jews. No longer are we to offer up animal sacrifices, burn incense, or use mechanical instruments of music. Christian worship is simple, reverential and wonderfully edifying.
When Christians come together on the Lord's day, with God's approval we do the following:
Sing (Eph. 5:19; Col. 3:16)
Pray (1 Cor. 14:15)
Partake of the Lord's Supper (1 Cor. 11:23-34; Acts 20:7)
Give a portion of our means back to God (1 Cor. 16:1-2)
Listen to the teaching of the word of God (Acts 20:7)
By following God's pattern in worship, we submit to His will. We acknowledge that we are not free to "use our talents" in whatever way we desire. We realize that we are not free to innovate, and depart from the instructions He has given to us. We are not free to worship as the Jews.
Others pursue innovations that appeal to the flesh, or seek to alter in some way the pattern of worship revealed in scripture. Faithful Christians content themselves with worship "in spirit and truth."
To see The Patternists Page on Facebook, click here, and Like!