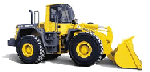 In this text, the apostle expressed thanks for the blessings the Corinthians had received from Jesus. These blessings to which he referred were the spiritual gifts such as tongue speaking, prophecy, etc. With these, the "testimony of Christ was confirmed" in them (vs. 6). This is a primary purpose of such spiritual gifts. They not only equipped each one who received them, they also confirmed the teaching that each one imparted to others.
Paul, as did the rest of the New Testament writers, commonly looked forward to the coming of Jesus Christ (7). From His departure, recorded in Acts 1:9-11, the emphasis has ever been upon his eventual return. The angels affirmed that He, "will so come in like manner as you saw Him go into heaven."
In these introductory words, we see a foreshadowing of admonitions to come. Paul's mention of spiritual gifts as blessings that enrich in verses 4-7 presage his admonition of their abuse of such gifts in chapters 12-14. His continual references to Jesus (9 times in the first 9 verses) serve to center the Corinthians minds upon the Christ, rather than their own divisive tendencies to inappropriately elevate mere men (cf. 1:10-15, 3:1-6).