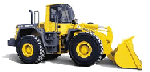 The apostle Paul suffered through many dangerous and difficult circumstances in Asia. He was persecuted in Lystra (Acts 14); there was a plot against his life in Macedonia (Acts 20:3); he fought against wild beasts in Ephesus (1 Cor. 15:32). Here he refers to one, or perhaps all of those troubles, stating that the "sentence of death" was in him, and that he "despaired even of life." A more complete list of what Paul suffered is given in 2 Cor. 11:22-29.
Paul wished to share the information regarding his struggles with the Corinthians, that they might know of his trust in God, as the one "who raises the dead." Paul knew that his life had been spared many times by providence, God having a further purpose for him. Even on the occasion where he was left for dead (cf. Acts 14:19), his life was spared.
Paul also attributed his rescue from peril to the petitions made for him by others (11). In thanking them for their prayers, he shows us the power of prayer too, and encourages us to pray for others.