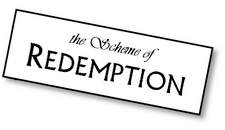 Sacrifice, either metaphorical or literal, is a common component of most of the world's religions. While some may believe the practice of sacrifice, (especially blood sacrifice), to be of human origin, the Bible reveals otherwise.
The first example of blood sacrifice was offered by Abel, as recorded in Genesis 4. Cain offered a grain sacrifice to God, but Abel offered the firstborn of his flock (vs. 4). God was pleased with Abel's sacrifice, as the Hebrew writer stated, because it was offered by faith (cf. Hebrews 11:4). This means that Abel was following the directions of God, Who had commanded the animal sacrifice he offered.
There are other references to animal sacrifices among the patriarchs, and under Moses a codified practice of animal sacrifice was established as a part of the covenant God had with Israel. An important example of that system of sacrifice was the atonement sacrifice offered by the High Priest for the people once each year. It was instituted during Aaron's time in the office, "And Aaron shall make atonement upon its [the altar] horns once a year with the blood of the sin offering of atonement; once a year he shall make atonement upon it throughout your generations. It is most holy to the Lord" (Exodus 30:10).
This sacrifice was offered to God to atone for the sins of the people. This clearly indicates that a blood sacrifice was required for God to be appeased as a result of sin. Why? Because God is righteous! "Behold, the Lord's hand is not shortened, that it cannot save; nor His ear heavy, that it cannot hear. But your iniquities have separated you from your God; and your sins have hidden His face from you, so that He will not hear. For your hands are defiled with blood, and your fingers with iniquity; your lips have spoken lies, Your tongue has muttered perversity" (Isaiah 59:1-3).
Because of God's righteousness, it was necessary that a price be paid for atonement. That price was to be paid in blood. However, though the animal sacrifices of the Old Covenant served as a shadow or type of that appeasement sacrifice, they were insufficient in and of themselves. The Hebrew writer affirmed this in Hebrews 10:4, "For it is not possible that the blood of bulls and goats could take away sins."
In fact, the only sufficient sacrifice to appease Jehovah was the sacrifice of His only begotten Son. It is not necessary for us to understand why only that sacrifice would suffice. It is enough to know that God willingly presented His Son, and Jesus willingly laid His life down for mankind. "And every priest stands ministering daily and offering repeatedly the same sacrifices, which can never take away sins. But this Man, after He had offered one sacrifice for sins forever, sat down at the right hand of God, from that time waiting till His enemies are made His footstool. For by one offering He has perfected forever those who are being sanctified" (Hebrews 10:11-14).
The stain of sin is so great that the consequence of our disobedience is death (cf. Romans 6:23). However, Jesus as our Savior died in our stead, "For Christ also suffered once for sins, the just for the unjust, that He might bring us to God…" (1 Peter 3:18). That sacrifice appeased the wrath of a just God, and makes possible the redemption of all mankind!