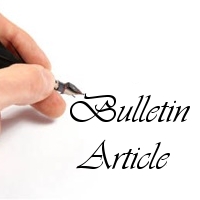 In the last 100 years, our nation has been involved in numerous wars. The first World War was believed by many to be the "war to end all wars." Surely mankind learned its lesson from the atrocities and loss of life. Alas, no. The second World War erupted only a few decades after, followed by America's involvement in the Korean conflict, the Vietnam War, two separate wars with Iraq, the war in Afghanistan, and our present undeclared war with Muslim Militants. Other, minor conflicts pepper our nation's history over the last century.
It seems war is inevitable. Even though many have wearied of the loss of life and economic privation that accompanies warfare, evil men remain resolute in their desire to subdue, conquer, and press their ideologies upon others. This demonstrates a universal truth. Peace is not attained unilaterally. It takes a willingness on the part of all, to be established and maintained.
When Adolf Hitler began his campaign of conquest by invading Czechoslovakia, the British Prime Minister, Neville Chamberlain, sought to appease him by conceding the conquered land to Germany. Such a posture might have been effective with a rational man, but Hitler was not satiated. He invaded Poland, and the second World War followed. Chamberlain sought peace when no peace was possible.
The apostle Paul wrote, "If it is possible, as much as depends on you, live peaceably with all men" (Romans 12:18). Peace is the preferred state, but as intimated by the text it is not always possible. To "keep the peace" we may treat others in a loving way, give place to wrath, suffer a wrong, and turn away from provocation. However, in our efforts to live in peace, we must not practice appeasement toward Satan and his minions.
God condemned false prophets of Israel, "who prophesy concerning Jerusalem, and who see visions of peace for her when there is no peace" (Ezekiel 13:16). In our time there are those who seem to see few enemies, and who are quick to criticize those who are visible defenders of truth.
The reality is, our enemy is intractable. He is resolute in his desire for our destruction. Peter warns us of his efforts, "Be sober, be vigilant; because your adversary the devil walks about like a roaring lion, seeking whom he may devour" (1 Peter 5:8). He works through men, "But evil men and impostors will grow worse and worse, deceiving and being deceived" (1 Timothy 3:13). These evil men are not immediately evident. For this reason we must be eternally vigilant.
Of course, we do not advocate or condone infighting. Paul was quick to warn of false brethren, but he also cautioned against a divisive spirit. "But if you bite and devour one another, beware lest you be consumed by one another!" (Galatians 5:15). While this warning must be taken seriously, it is also important to consider the devious nature of the false teacher. Paul describes them in his second letter to the Corinthians, "For such are false apostles, deceitful workers, transforming themselves into apostles of Christ. And no wonder! For Satan himself transforms himself into an angel of light. Therefore it is no great thing if his ministers also transform themselves into ministers of righteousness, whose end will be according to their works" (11:13-15).
Just as the soldier must be alert on duty, the Christian must be vigilant in his defense of truth. John instructs us "Beloved, do not believe every spirit, but test the spirits, whether they are of God; because many false prophets have gone out into the world" (1 John 4:1).
Paul wrote the evangelist Timothy, admonishing him to "wage the good warfare" (1 Timothy 1:18), and "fight the good fight of faith" (1 Timothy 6:12). This charge applies to God's people today, just as it did in the first century. So long as the devil seeks to do us harm, we must be active in our defense of the truth and the protection of our brethren (cf. Acts 20:25-31).
May we never falter in our resolve. No matter the difficult nature of the conflict, we must heed the exhortation of Jude to "contend earnestly for the faith which was once for all delivered to the saints" (vs. 3). We will not only be fighting against the devil, but sometimes our own irresolute brethren. Regardless, our charge is to "be ready in season and out of season" (2 Timothy 4:2).