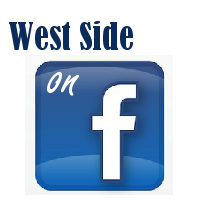 No doubt we all had a wonderful time with family and friends this past Thursday. Thanksgiving, as a national holiday, is certainly appropriate and beneficial. However, if it alone is a day where the giving of thanks by our nation takes priority, it is woefully inadequate. Christians especially should be quick to thank our Lord for the many physical and spiritual blessings we receive at His hand. Below is a quote I found on the subject. I commend it to you.
"Ingratitude denotes spiritual immaturity. Infants do not always appreciate what parents do for them. They have short memories. Their concern is not what you did for me yesterday, but what are you doing for me today. The past is meaningless and so is the future. They live for the present. Those who are mature are deeply appreciative of those who labored in the past. They recognize those who labor during the present and provide for those who will be laboring in the future."

Source unknown
"Know that the Lord, He is God; it is He who has made us, and not we ourselves; we are His people and the sheep of His pasture. Enter into His gates with thanksgiving, and into His courts with praise. Be thankful to Him, and bless His name. For the Lord is good; His mercy is everlasting, and His truth endures to all generations" (Psalm 100:3-5)..
Click below to…