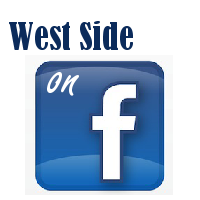 Romans 5:6-8 states, "For when we were still without strength, in due time Christ died for the ungodly. For scarcely for a righteous man will one die; yet perhaps for a good man someone would even dare to die. But God demonstrates His own love toward us, in that while we were still sinners, Christ died for us."
It is interesting that Paul compares (in an unfavorable fashion) a "righteous" man and a "good" man to us as sinners. While we desire to be known as righteous, and can be, the reality is that we all have sinned, and as such appear as unrighteous before God.
And yet, God sent His son to die in our place. Both at the time of Christ's sacrifice and today as well, men respond to that love and gift of grace with indifference and even a rebellious spirit.
In the very next chapter, Paul reveals the proper response to the love shown us by Christ. "Shall we continue in sin that grace may abound? Certinaly not! How shall we who died to sin live any longer in it?" (Romans 6:1b-2).
May all of us who have responded the Lord's gospel remember the call of Christ, to live "soberly, righteously and godly in the present age" (cf. Titus 2:12).
Click below to…