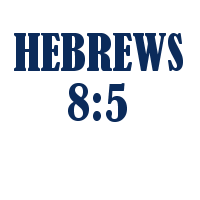 Anyone who has a red letter edition of the New Testament is aware of the small amount of teaching that Jesus did which was recorded by the gospel writers. Every word is precious, and despite the relatively few words known, contain an inestimable wealth of wisdom, instruction and guidance for mankind.
Some today seem to think that these words constitute the entirety of God's will for man. They think that if they heed Jesus' spoken words, recorded in the gospels, they will have a sufficient knowledge of the Lord's will to please Him.
It is interesting that by making this claim, they actually ignore what Jesus Himself said on the matter. In response to a question by Judas Iscariot, Jesus said in John 14:23-26:
"If anyone love Me, he will keep My word; and My Father will love him, and We will come to him and make Our home with him. He who does not love Me does not keep My words; and the word which you hear is not Mine but the Father's who sent Me. These things I have spoken to you while being present with you. But the Helper, the Holy Spirit, whom the Father will send in My name, He will teach you all things, and bring to your remembrance all things that I said to you."
Several things here are notable: 1) All of the words that come both from the Lord and the Holy Spirit have their ultimate origin with the Father. 2) Jesus did not share with the apostles everything the Father wanted revealed. 3) After Jesus left the earth, the Holy Spirit both revealed the remainder of God's will, and reminded them of what Jesus had already said.
All scripture is inspired by God (cf. 2 Timothy 3:16-17), including the writings of Paul and the other apostles (cf. 2 Peter 3:16). As such, we are not at liberty to disregard any of it. The words of the New Testament writers are equally important and binding upon us, because they too have their origin with the Father in Heaven.
Some people in the first century opposed Paul, John and the other apostles. Their refusal to heed the writings of God's servants were to "their own destruction" (cf. 2 Peter 3:16). The same mistake is being made today. Consider Peter's warning in 2 Peter 3:17:
"You therefore, beloved, since you know this beforehand, beware lest you also fall from your own steadfastness, being led away with the error of the wicked."
To see The Patternists Page on Facebook, click here, and Like!