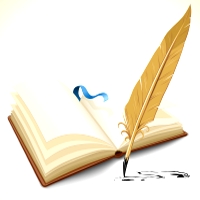 You see many short pithy sayings splashed across Facebook and other internet pages these days — words that are an attempt at wisdom or profundity, sometimes accompanied by a provocative picture to illustrate the point. Many such sentiments are more foolish than wise, more obtuse than profound. Occasionally, though, you come across something pretty good. Like this short, uncredited tidbit:
"I refuse to entertain myself with the things
for which my God went to the cross."
These words present an attitude of militant loyalty that is sorely lacking among Christians today. We need to understand that entertaining ourselves with sinful things is traitorous action toward God! As James wrote, "Adulterers and adulteresses! Do you not know that friendship with the world is enmity with God? Whoever therefore wants to be a friend of the world makes himself an enemy of God" (4:4).
The next time you are tempted to see that sexually provocative movie, read that racy novel, gaze upon that immodestly dressed woman, hang out with those ungodly "friends" from school or work, or purchase that "sexy" outfit, consider how by so doing you are allying yourself against the Almighty! It is neither smart nor safe to provoke a jealous God! "Or do you think that the Scripture says in vain, 'The Spirit who dwells in us yearns jealously'"? (James 4:5). Well, do you think the Scripture says it in vain? Or not?