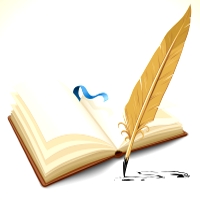 "The Lord reigns; let the earth rejoice; let the multitude of isles be glad!" (Psalm 97:1).
There is good cause for rejoicing in the realization that the Lord reigns over our world. The Psalmist expresses the greatness of that reign by writing, "His lightnings light the world; the earth sees and trembles. The mountains melt like wax at the presence of the Lord, at the presence of the Lord of the whole earth" (4-5). We rejoice not only because of His power, but also because, "Righteousness and justice are the foundation of His throne" (2).
God is all powerful, and wholly good. He is beneficent, and those who belong to Him will be protected. "You who love the Lord, hate evil! He preserves the souls of His saints; he delivers them out of the hand of the wicked. Light is sown for the righteous, and gladness for the upright in heart" (10-11).
It is important to note the contrast between those who belong to Him (His saints) and the wicked. It is not possible to rightly claim to be His if our lives are characterized by sin. "Whoever abides in Him does not sin. Whoever sins has neither seen Him nor known Him" (1 John 3:6).
We have the wondrous promise that God will reward the righteous. The Psalmist concludes, "Rejoice in the Lord, you righteous, and give thanks at the remembrance of His name" (12). All praise to the Almighty!