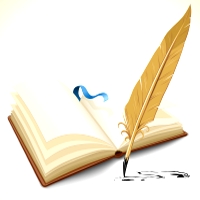 A man's perspective makes it difficult for him to understand the concept of eternity. We think in terms of seconds, minutes, hours, days, years and decades. The longer the time span, as it expands beyond our own lifetime, the more difficult it is to comprehend. Job had it right, "Man who is born of woman is of few days and full of trouble" (Job 14:1).
There is another word that is used when defining terms like eternal and eternity. It is perpetuity. The word perpetuity is defined by Webster, "a state or quality of lasting forever." The British government has in the past issued bonds called "consols." The person who bought these bonds is entitled to receive annual interest payments "in perpetuity" or forever. Actually, the bonds will only be good so long as the British government and economy continue to exist.
When Burt Reynolds starred in his movie, Smoky and the Bandit, he popularized Trans Ams to the extent that the Pontiac company promised him a new Trans Am each year in perpetuity. In reality, the promise was only kept for five years.
God has promised, to the faithful, life in perpetuity. Fortunately, He is the one who can and will make good on His promise. "For the wages of sin is death, but the gift of God is eternal life in Christ Jesus our Lord" (Romans 6:23). It may be hard for us to grasp, but we don't have to fully understand to appreciate and strive for that reward!