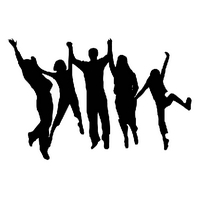 I have read, heard and even opined myself on the willingness of so many to attend a football game, or other sporting event or entertainment event, and willingly suffer from weather or other discomforts for the joy of the occasion.
People routinely get up in the wee hours of the morning, or stand in long lines, or suffer through extremes of heat, cold or other weather related trials to cheer on their teams, or play their games, or listen to their music. And, if the game or concert were to go into "overtime", they consider it a positive development.
In contrast, they may view a 9:00 am Bible study to be too early, a bit warm or slightly cool auditorium not sufficiently comfortable, and a 45 minute lesson an inappropriate imposition upon their time and attention.
The issue is not the relative entertainment value. I know well that a nip and tuck football game is far more entertaining than a long winded preacher. The issue is the extent of your desire to be with God and His people!
So, how about it? Can you say with David, "I was glad when they said to me, 'Let us go into the house of the Lord'" (Psalm 122:1)?