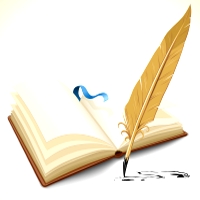 I recently came across the following quote, attributed to Abraham Lincoln:
"Sir, my concern is not whether God is on our side; my greatest concern is to be on God's side, for God is always right."
Truer words could not be said. God's way is the way of righteousness. It is fair and good. Israel questioned that in Ezekiel's day, and God answered, "Yet the house of Israel says, 'The way of the Lord is not fair.' O house of Israel, is it not My ways which are fair, and your ways which are not fair? Therefore I will judge you, O house of Israel, every one according to his ways," says the Lord God. "Repent, and turn from all your transgressions, so that iniquity will not be your ruin" (Ezekiel 18:29-30).
As God's way is fair and right, those who walk in it will as a consequence be rewarded with an eternity in heaven. The apostle Paul wrote, "What then shall we say to these things? If God is for us, who can be against us? He who did not spare His own Son, but delivered Him up for us all, how shall He not with Him also freely give us all things?" (Romans 8:31-32).
God's way is the right way, so it is obvious that it should be our way as well. If we submit our will to His, and are obedient servants, He promises us the victory found through His Son.