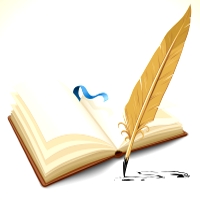 The Psalmist wrote in Psalm 11:2-3:
"The works of the Lord are great, studied by all who have pleasure in them. His work is honorable and glorious, and His righteousness endures forever."
God's works are indeed great, honorable, glorious and enduring. This is seen in His creation (cf. Genesis 1; Ecclesiastes 1:4-7), and especially in His redemptive work. He determined to redeem men before His creative work was even begun (cf. Ephesians 1:3-6). Later in his epistle to the Ephesians, Paul indicated that God's eternal purpose to redeem men was accomplished in the sending of His son. "according to the eternal purpose which He accomplished in Christ Jesus our Lord, in whom we have boldness and access with confidence through faith in Him" (3:11-12).
The question is, do you have pleasure in God's work? The Psalmist notes that if you do, you will study them! As always, our true view of things is found in our priorities. Too often claims of devotion and interest are made, when the actions reveal apathy and disinterest.
The Psalmist wrote, "The works of His hands are verity and justice; all His precepts are sure. They stand fast forever and ever, and are done in truth and uprightness. He has sent redemption to His people; He has commanded His covenant forever; Holy and awesome is His name" (11:7-9)
It is worth our time and effort to examine His works. "The fear of the Lord is the beginning of wisdom; a good understanding have all those who do His commandments" (111:10).