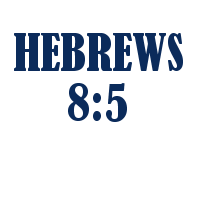 The Bible clearly reveals that it is a sin to entertain bitterness in our hearts as children of God. Consider the following passages:
(Ephesians 4:31), "Let all bitterness, wrath, anger, clamor, and evil speaking be put away from you, with all malice."
(Hebrews 12:14-15), "Pursue peace with all people, and holiness, without which no one will see the Lord: looking carefully lest anyone fall short of the grace of God; lest any root of bitterness springing up cause trouble, and by this many become defiled."
We see bitter and hateful words in the day's political rhetoric, in Facebook comments and online discussions, and in the words that pass between men and women in the streets of our country.
It is fine for a child of God to hold a political opinion, to stand for what is right and to stand against what is wrong. It is sinful, however, for a child of God to descend to hatefulness and bitterness in tone, words or actions. There is no provocation or evil that is visited upon us by the ungodliness of men that can justify an unseasoned tongue or action from God's people.
Please think of that before you pen or share your next post, or as you are talking around a cup of coffee in your local cafe. We are to be the salt of the earth. Remember, "if the salt loses its flavor, how shall it be seasoned? It is then good for nothing but to be thrown out and trampled underfoot by men" (Matthew 5:13b).
To see The Patternists Page on Facebook, click here, and Like!