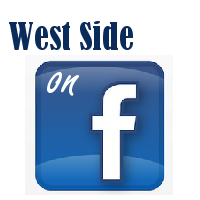 "But if I am delayed, I write so that you may know how you ought to conduct yourself in the house of God, which is the church of the living God, the pillar and ground of the truth" (1 Timothy 3:15).
The church of the living God is a house. The word house does not refer to a structure, but a family. God is the Father (Ephesians 3:14). Jesus is the Son over that house (Hebrews 3:6). Christians too are children, by adoption (Romans 8:15-17), and as such heirs of eternal life.
As a family, we have many blessings. These blessings are based upon our relationship with God. Among these blessings are the relationships we have with one another as fellow heirs. There is a primary obligation we have to one another, which is spelled out by John:
"If someone says, 'I love God,' and hates his brother, he is a liar; for he who does not love his brother whom he has seen, how can he love God whom he has not seen? And this commandment we have from Him: that he who loves God must love his brother also" (1 John 4:20-21).
Do you love your brethren? You should. We are part of a wonderful family!
Click below to…