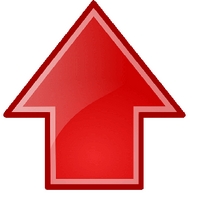 Paul wrote, "If then you were raised with Christ, seek those things which are above, where Christ is, sitting at the right hand of God" (Colossians 3:1). The phrase "if then" refers back to his statement in the previous chapter, "buried with Him in baptism, in which you also were raised with Him through faith in the working of God, who raised Him from the dead" (2:12).
Those who have been baptized have been raised with Christ. The blessings given by God at baptism (the "remission of sins" cf. Acts 2:38), require a response on the part of those who are born again to this new life. We are to "seek those things which are above."
The idea that man has no part to play in his own redemption is very wrong. Paul wrote, "What shall we say then? Shall we continue in sin that grace may abound? Certainly not! How shall we who died to sin live any longer in it?" (Romans 6:1-2). He also admonished the Philippians to "work out your own salvation with fear and trembling; for it is God who works in you both to will and to do for His good pleasure" (2:12-13).
Have you been raised to a new life? Then you need to ask yourself whether you are doing "His good pleasure" or your own. You are now a child of God, and it is your responsibility to "seek those things which are above."