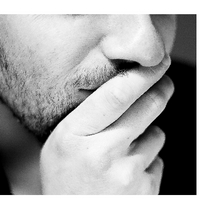 In James 4, the Holy Spirit expressed the dangers associated with pride. For example, pride is one reason for strife among brethren. When one is selfish rather than selfless, the basis for conflict is present. James quoted the proverb, "God resists the proud, but gives grace to the humble" (vs. 4).
Pride is also a contributor to worldliness. Men are wont to do as they desire rather than what God requires. They exalt themselves above the will of the Almighty. We are counseled, "Humble yourselves in the sight of the Lord, and He will lift you up" (vs. 10).
Pride leads one to unrighteous judgment. Men tend to exalt themselves as judges, and arbitrarily condemn others who do not meet their standards. "There is one Lawgiver, who is able to save and to destroy. Who are you to judge another?" (vs. 12).
Finally, pride deludes men into thinking they have control over the duration of their lives here on earth. James dealt with this in the following:
"Come now, you who say, 'Today or tomorrow we will go to such and such a city, spend a year there, buy and sell, and make a profit'; whereas you do not know what will happen tomorrow. For what is your life? It is even a vapor that appears for a little time and then vanishes away. Instead you ought to say, 'If the Lord wills, we shall live and do this or that.' But now you boast in your arrogance. All such boasting is evil. Therefore, to him who knows to do good and does not do it, to him it is sin" (vss. 13-17).
Such control does not exist. Although we daily see and hear of individuals losing their lives through disease, accident and lawlessness, people still live as if they are promised decades to come. Any individual who believes in salvation, and by extension condemnation, is acting illogically and arrogantly if he is not actively preparing for the afterlife. As Paul wrote in 2 Corinthians 6:2, "Behold, now is the accepted time; behold, now is the day of salvation."
If this truth has escaped your attention until now, it is time for you to humbly take stock of your spiritual standing before God. Your soul depends upon it! Following are three questions you should ask yourself:
Is there anything I should do to improve a faltering relationship in my life? It may be with your husband or wife, your children, a friend, a brother in Christ. Paul wrote, "If it is possible, as much as depends on you, live peaceably with all men" (Romans 12:18). Scripture clearly reveals that conflict with others can have a negative impact upon your relationship with God. It is for this reason that Jesus said, "Therefore if you bring your gift to the altar, and there remember that your brother has something against you, leave your gift there before the altar, and go your way. First be reconciled to your brother, and then come and offer your gift" (Matthew 5:23-24). The root of bitterness that comes with conflict defiled Esau, and can corrupt you as well. It is for this reason the Holy Spirit exhorted, "Pursue peace with all people, and holiness, without which no one will see the Lord: looking carefully lest anyone fall short of the grace of God" (Hebrews 12:14-15).
Am I taking responsibility for my own actions, or am I blaming others? The Bible clearly teaches that you are solely responsible for your actions. "The soul who sins shall die. The son shall not bear the guilt of the father, nor the father bear the guilt of the son. The righteousness of the righteous shall be upon himself, and the wickedness of the wicked shall be upon himself" (Ezekiel 18:20). While it is true that others can present stumbling blocks, and entice you to do evil, you are responsible — personally accountable — for the decisions you make. Paul wrote, "For each one shall bear his own load" (Galatians 6:5).
Are you ready to face God in judgment? Judgment is inevitable! "…It is appointed for men to die once, but after this the judgment" (Hebrews 9:27). Knowing this, Jesus expects you to do His will in preparation for His coming. "Blessed is that servant whom his master will find so doing when he comes" (Luke 12:43). Regarding the unprepared, our Lord said, "The master of that servant will come on a day when he is not looking for him, and at an hour when he is not aware, and will cut him in two and appoint him his portion with the unbelievers." Knowing that Jesus may come again at any time, you must "…press toward the goal for the prize of the upward call of God in Christ Jesus" (Philippians 3:14).
When James wrote of the vagaries of life lived on this earth, he concluded his thoughts with this phrase, "Therefore, to him who knows to do good and does not do it, to him it is sin" (James 4:17). You have lived your life to suit you for too long. It is now time for you to live for Jesus, to do good. "For we are His workmanship, created in Christ Jesus for good works, which God prepared beforehand that we should walk in them" (Ephesians 2:10).
It is time for you to take stock. Are you doing all you can do to please the Lord? Worshiping Him on the Lord's day as He requires? Working with those of like precious faith in the Lord's vineyard? If He should come tonight, will you go to heaven? If not, do something about it — today!