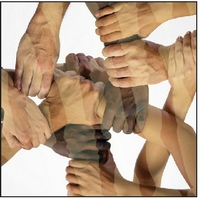 "There is neither Jew nor Greek, there is neither slave nor free, there is neither male nor female; for you are all one in Christ Jesus" (Galatians 3:28).
This passage is among the most abused in the entire Bible. It does not give authority for women preachers or elders, nor does it give any comfort to those who claim homosexuality is given God's tacit approval by the words. Such views do great violence not only to the immediate context, but also the greater context of the Bible as a whole.
What the passage does is validate the worth of every soul. The Jew can not justly claim the Gentile is denied "repentance unto life" (cf. Acts 11:18). Men can't deny that the souls of women are as precious and valuable to the Lord as their own. Slaves can't be considered mere chattel, less than human. All men and women, no matter their social standing, culture or race are precious in the sight of God. They are given the opportunity by the Almighty to appeal to His mercy and grace for their redemption.
God is no respecter of persons. The apostle Paul affirms that God "desires all men to be saved and to come to the knowledge of the truth" (1 Timothy 2:4). As such, He sent His Son, "who gave Himself a ransom for all" (1 Timothy 2:6). There are no second class citizens in the kingdom of God. Every creature can come to Him, and "He who believes and is baptized will be saved" (Mark 16:16).