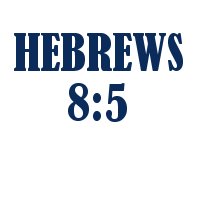 "For since, in the wisdom of God, the world through wisdom did not know God, it pleased God through the foolishness of the message preached to save those who believe" (1 Corinthians 1:21).
This verse reveals two very important things:
First, man's wisdom does not lead to a knowledge of God. It is not surprising that our secular society denies and ridicules the belief that an almighty and merciful God exists.
Second, God determined to reveal Himself and His will for man. He did this through written scripture (cf. 2 Timothy 3:16-17). The truths revealed in that written word are the way God saves man. Paul wrote, "we preach Christ crucified, to the Jews a stumbling block and to the Greeks foolishness, but to those who are called, both Jews and Greeks, Christ the power of God and the wisdom of God" (1 Corinthians 1:23-24).
Any who guide you in a way of man's devising, lead you to destruction. The way to life is revealed solely by God Himself. "Because the foolishness of God is wiser than men, and the weakness of God is stronger than men" (1 Corinthians 1:25).
To see The Patternists Page on Facebook, click here, and Like!