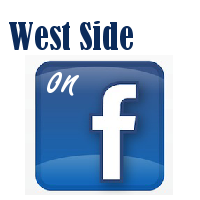 In 1 Corinthians 4:1-2, Paul wrote concerning his apostolic ministry, "Let a man so consider us, as servants of Christ and stewards of the mysteries of God. Moreover it is required in stewards that one be found faithful."
A steward is a manager or overseer. He is put in charge of a particular work or department. It might be a household, a project or a division. In all cases, he is held responsible by the management for the success or failure of the effort.
Paul was an overseer of the mysteries of God. It was his purpose to proclaim the gospel of Christ to God's satisfaction, not man's. So, it is not surprising that it was of little concern to Paul that others would judge him to be unsatisfactory (cf. vs. 3). As Paul wrote, "He who judges me is the Lord" (vs. 4).
The same is true of us. We shouldn't worry what man thinks, but what God thinks. When we consider those things to which God has granted us stewardship, (our children, home, local church, etc.), our only worry must be whether we are faithful to His instructions!
Click below to…