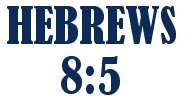 Yesterday the nation celebrated Memorial Day. The day has been celebrated by tradition since after the Civil War. However, in 1968, Congress passed the Uniform Monday Holiday Act. The law established the last Monday in May to be the day that our nation remembers all veterans who died while serving the country in the armed forces.
Consider that the last Monday in May is Memorial Day by law. While we can, of course remember and appreciate the sacrifices made by those who gave their life in service to their country, there is only one Memorial Day each year.
As a parallel, we can remember the Lord's death for us any day we desire. It can and should be on our minds often. However, by Christ's law, there is one memorial feast (Luke 22:14-23) that He has ordained to be taken upon the first day of the week (Acts 20:7).
Anyone who establishes another memorial, or observes the one established by the Lord on any day other than the first day of the week, does so without Christ's authorization.
Consider going to your employer some random Monday in October and saying you want that day off to celebrate Memorial Day. See what happens.
As Christians, we observe, remember and show our appreciation for the Lord's death on every first day of the week. We do this in our Sunday assemblies when we partake of the fruit of the vine to remember His shed blood, and of the unleavened bread to remember His body. Our of respect for His Lordship, we will continue to do this until He comes again. That is the pattern He authorized for His people in His kingdom.
To see The Patternists Page on Facebook, click here, and Like!