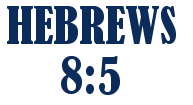 In 1 Corinthians 14:33, the apostle Paul wrote, "For God is not the author of confusion but of peace, as in all the churches of the saints." These words were written at the end of Paul's admonition to the Corinthians for their failure to conduct an acceptable worship assembly.
In verse 26 he commanded, "Let all things be done for edification." When teaching is done one person speaks and the others listen, resulting in edification. In the early church, the acts of prophesy and tongue speaking was to bring edification, and the same pattern was to be followed. One person speaks, the others listen, that they may be edified. A cacaphony of voices produces confusion, a lone voice speaking the word of God brings growth.
Many denominations, pursuing emotional gratification, equate spontaneous and multiple eruptions with edification. In this text Paul reveals the two are antithetical to one another. As he concluded, "If anyone think himself to be a prophet or spiritual, let him acknowledge that the things I write to you are the commandments of the Lord. But if anyone is ignorant, let him be ignorant" (vs. 37-38).
To see The Patternists Page on Facebook, click here, and Like!