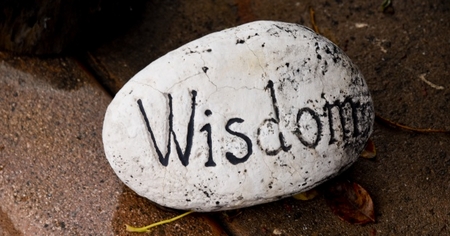 "Let no one deceive himself. If anyone among you seems to be wise in this age, let him become a fool that he may become wise. For the wisdom of this world is foolishness with God" (1 Corinthians 3:18-19).
Human "wisdom" that denies God or His word is described by Paul here as only illusory, ("seems to be wise"). Interestingly, he also refers to being wise "in this age." It seems that every generation believes itself to be wiser than the one before. There is an arrogance of time that leads the current generation to disregard the accomplishments and knowledge of the previous one.
An example. Many of the most accomplished Presidents of our nation believed in God, and in the Bible's inspiration. However, to many today, such a belief in and of itself makes a man unqualified to serve in the office. Such arrogance is disturbing.
The problem is that knowledge is equated with wisdom. Because men gain more and more understanding of technology, science and medicine, they think themselves to be more capable than their predecessors in other realms as well. However, there is nothing in those disciplines that either disproves or invalidates the words of the great apostle Paul, "God, who made the world and everything in it, since He is Lord of heaven and earth, does not dwell in temples made with hands. Nor is He worshiped with men's hands, as though He needed anything, since He gives to all life, breath, and all things" (Acts 17:24-25).
To gain actual wisdom rather than the illusory wisdom that has its origin with men, we must turn to God and His will. We are fooling ourselves if we don't. As our text states, "For the wisdom of this world is foolishness with God."