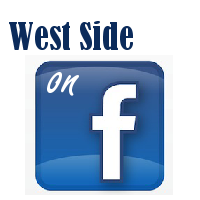 Little is known about the man Epaphras. He was a Christian in Colosse describe by Paul as "a faithful minister of Christ" (Colossians 1:7). He also is mentioned in chapter 4, and Philemon 23. Colossians 4:12-13 states:
"Epaphras, who is one of you, a bondservant of Christ, greets you, always laboring fervently for you in prayers, that you may stand perfect and complete in all the will of God. For I bear him witness that he has a great zeal for you, and those who are in Laodicea, and those in Hierapolis" (4:12-13).
The terms "servant", "minister", "bondservant", and "fellow prisoner" are used to describe the man. Also, words such as "dear", "faithful", "laboring", "fervently", and "great zeal" indicate his desire to serve the Lord.
Finally, the phrases "on your behalf" and "for you", "one of you", indicate that his labors in the Lord were personally beneficial to his brethren.
One of the most important benefits of serving Jesus is the blessings such labor brings to our brethren and others. May we all be so giving, humble, and concerned about the welfare of all men. This is a true indication of a diligent servant of Jesus Christ.
Click below to…