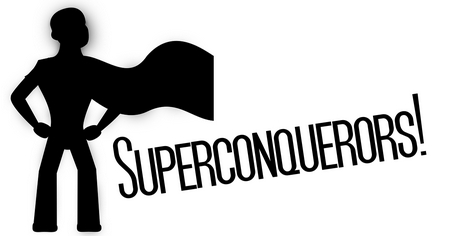 The most potent weapon Christians have in combating life's difficulties and the despair that accompanies them is the realization that our ultimate victory has already been secured through the work of our Lord. Paul acknowledged this reality in 1 Corinthians 15 as he wrote of the significance of Christ's resurrection.
If Christ has not been raised from the dead after dying for our sins, Paul noted, "your faith is futile; you are still in your sins! Then also those who have fallen asleep in Christ have perished" (17-18). But, because Christ has gained victory over death, the reality is far different! "But now Christ is risen from the dead, and has become the firstfruits of those who have fallen asleep" (19). Our confidence lies in the fact of Christ's accomplishment. Because Christ was raised from the dead, we know that the faithful will be as well, as He promised! Paul wrote, "But thanks be to God, who gives us the victory through our Lord Jesus Christ" (57).
While the ultimate victory is guaranteed, we face the reality of our present distress. This life is filled with trials and difficulties, and this truth is especially so because of our affiliation with Christ. To one extent or another, our lives mirror the plight of the Christians in Smyrna, as revealed in Revelation 2. In verse 10 of the text, the Lord told those Christians, "Do not fear any of those things which you are about to suffer. Indeed, the devil is about to throw some of you into prison, that you may be tested, and you will have tribulation ten days. Be faithful until death, and I will give you the crown of life." As the faithful of Smyrna, we are promised the crown of life. Paul wrote that it is the prize of "all who have loved His appearing" (2 Timothy 4:8).
That ultimate prize was a common theme of Paul's epistles. Nowhere is the concept more eloquently stated than in the text of Romans 8. Consider these words:
"What then shall we say to these things? If God is for us, who can be against us? He who did not spare His own Son, but delivered Him up for us all, how shall He not with Him also freely give us all things?" (31-32).
The most powerful and wise Being that exists is on our side. No other force, (in fact, no multitude of forces, no matter the amount or number), can withstand the Almighty God of heaven. Recognizing both His might, and His willingness to sacrifice all for our well being, we can have confidence as we place our trust in Him.
To illustrate the superiority of our God above all the opposition forces that afflict us, Paul listed the evil things that may beset us:
"Who shall separate us from the love of Christ? Shall tribulation, or distress, or persecution, or famine, or nakedness, or peril, or sword?" (35).
This list is short, but comprehensive. It details physical violence, privation, and economic want. The question, "Who shall separate us from the love of Christ?" is a rhetorical one, as Paul clearly declares the power of God to prevail over any opposition.
We can include physical ailments and frailties among those things that are incapable of separating us from the love of God. Though they come upon us as a matter of course rather than being the product of willful malice, they nevertheless can cause discouragement. But, they can not overcome us. Regardless of what befalls us, our trust remains anchored in the accomplishments of the Lord.
The most direct and inspiring sentiment of Paul's essay is this, "Yet in all these things we are more than conquerors through Him who loved us" (37). The phrase in the NKJV, "more than conquerors" is a translation of a single Greek word, hupernikao, found only in this passage. It is a combination of two Greek terms: nikao, meaning "to overcome, to conquer"; and huper, a superlative meaning "over or more." As Vine states in his dictionary, it means, "to be more than conqueror, to gain a surpassing victory. lit. 'we are hyper-conquerors'."
In today's parlance, we are "superconquerors," similar to the comic representations of superheroes. It is one thing to be a hero, another entirely to be a hero with courage, strength and special abilities that are "over or more" than other men. Remember the old description of Superman's powers? "Faster than a speeding bullet! More powerful than a locomotive! Able to leap tall buildings in a single bound!"
Think in the same way of the victory we have in Jesus. Consider the continuing thought of our text:
"For I am persuaded that neither death nor life, nor angels nor principalities nor powers, nor things present nor things to come, nor height nor depth, nor any other created thing, shall be able to separate us from the love of God which is in Christ Jesus our Lord" (38-39).
Our confidence in our salvation is not born of arrogance. It is a byproduct of our confidence in Jesus, "I can do all things through Christ who strengthens me" (Philippians 4:13). The devil throws so much at us! He hopes we will lose our confidence, and ultimately our faith. The best way to combat such despair is to remember Paul's words, "And our hope for you is steadfast, because we know that as you are partakers of the sufferings, so also you will partake of the consolation" (2 Corinthians 1:7).