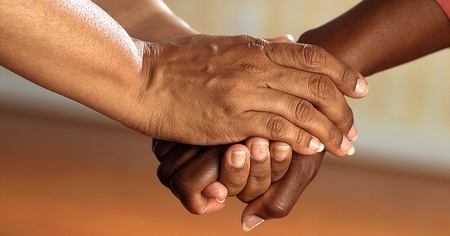 In Matthew 10, Jesus sent His disciples to preach to the lost sheep of the House of Israel. In verse 40, He said to them, "He who receives you receives Me, and he who receives Me receives Him who sent me."
This is an interesting truth as it relates to hospitality. By being hospitable to those who belong to Christ, it is as if we are receiving the Lord Himself (and by extension, His Father). Our Lord will appreciate and deal kindly with those who care for His own.
Going further, Jesus then said, "He who receives a prophet in the name of a prophet shall receive a prophet's reward. And he who receives a righteous man in the name of a righteous man shall receive a righteous man's reward" (vs. 41). In order to understand this sentence, the phrase "in the name of" must be explained. Albert Barnes wrote,
"To receive in the "name" of a prophet is to receive "as" a prophet; to do proper honour to his character, and to evince attachment to the cause in which he was engaged."
So, both with a righteous man, and with a prophet (or preacher), when you receive them because they are righteous or because they preach the truth, you please God just as they do!
Hospitality is important. Hospitality expressed because of our common faith and love for our brethren is a selfless act that pleases God, and elicits His favor!