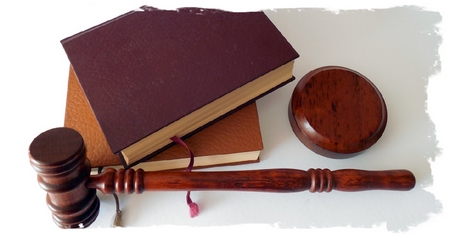 The phrase, "rule of law" is bandied about in political discussions in our time. It is an interesting phrase, and an understanding of it has some interesting spiritual implications:
The World Justice Project (worldjusticeproject.org) states that the concept contains four universal principles:
The government and its officials and agents as well as individuals and private entities are accountable under the law.
The laws are clear, publicized, stable, and just; are applied evenly; and protect fundamental rights, including the security of persons and property and certain core human rights.
The process by which the laws are enacted, administered, and enforced is accessible, fair, and efficient.
Justice is delivered timely by competent, ethical, and independent representatives and neutrals who are of sufficient number, have adequate resources, and reflect the makeup of the communities they serve.
Consider these principles in light of the law that God revealed to man, as it is contained in the Holy Scriptures:
Accountability: All mankind is accountable to God's law. "For we must all appear before the judgment seat of Christ, that each one may receive the things done in the body, according to what he has done, whether good or bad" (2 Corinthians 5:10).
Clarity: God's will for man is clear and understandable. Therefore, there is no legitimate excuse for not obeying it! Paul affirmed, "by revelation He made known to me the mystery (as I have briefly written already, by which, when you read, you may understand my knowledge in the mystery of Christ)" (Ephesians 3:3-4).
Fairness: God's implementation of His law is fair, despite man's objections. In stating that each man is responsible for his obedience and standing before Him, Jehovah said to the Israel, "Yet you say, 'The way of the Lord is not fair.' Hear now, O house of Israel, is it not My way which is fair, and your ways which are not fair?" (Ezekiel 18:25).
Justness: Since God is the judge, there is no doubt that each individual will receive their just reward or punishment. "since it is a righteous thing with God to repay with tribulation those who trouble you, and to give you who are troubled rest with us when the Lord Jesus is revealed from heaven with His mighty angels" (2 Thessalonians 1:6-7).
Since men are fallible, it is seldom that the human laws of any land, as written and implemented, are completely righteous. Abuses of law certainly should be noted, condemned, and eradicated. However, the counterpart to law, anarchy, is never defensible. Neither citizens nor leaders have a right to disregard law simply because they disagree with what the law says. The principle of "the rule of law," as it is practiced in our nation, is to be respected by all. Remember Paul's words, "Let every soul be subject to the governing authorities. For there is no authority except from God, and the authorities that exist are appointed by God" (Romans 13:1).
Finally, no man has the right to disregard God's law. Any man's decision to do what is right "in his own eyes" (cf. Judges 17:6) is indefensible. Jesus said, "If you love Me, keep My commandments" (John 14:15).