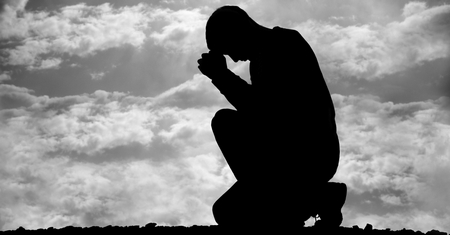 In Ezekiel 14, the prophet received a word from God concerning the idolatry and other abominations of the land. Men were guilty of setting up "idols in their hearts", and practicing abominations and lawlessness. In short, their actions mirror that of our own nation and land.
One interesting part of this text is Jehovah's statement in verses 13-14, "'Son of man, when a land sins against Me by persistent unfaithfulness, I will stretch out My hand against it; I will cut off its supply of bread, send famine on it, and cut off man and beast from it. Even if these three men, Noah, Daniel, and Job, were in it, they would deliver only themselves by their righteousness,' says the Lord God."
God is longsuffering in His dealings with men. He does not immediately bring to an end an ungodly nation. Time is given for repentance, but again and again nations have squandered such considerations by the Lord, and persisted in ungodliness. Finally, there is a time when God determines to punish nations for their ungodliness. Even the presence of the righteous in such times will not guarantee deliverance.
The righteous, however, can be delivered from judgment. That does not mean the righteous will not suffer. It does mean that they will be recognized and accepted by God, (like Noah, Daniel & Job), despite being surrounded by evil. Take the example of the church in Sardis, condemned by God as "dead." "You have a few names even in Sardis who have not defiled their garments; and they shall walk with Me in white, for they are worthy" (Revelation 3:4). The ungodly will not be saved from God's judgment because there are a few righteous who remain. However, if we are faithful to God, we can avoid the condemnation of the world.
To see The Patternists Page on Facebook, click here, and Like!