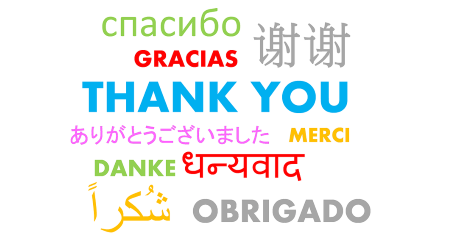 In Colossians 1:3, Paul wrote, "We give thanks to the God and Father of our Lord Jesus Christ…" His specific reason for thanking God at that time was the "faith in Christ Jesus" and "love for all the saints" that the Colossians had exhibited to him.
Paul serves as a good example of one who was mindful of the blessings of God, and who endeavored always to acknowledge them. We too should be quick to thank God. We have much for which to be thankful:
Spiritual Blessings. "Blessed be the God and Father of our Lord Jesus Christ, who has blessed us with every spiritual blessing in the heavenly places in Christ." ALL is inclusive. Every aspect of our spiritual lives. It encompasses our standing with God, our relationship with His people, our opportunities to worship and serve, the privilege of adoption, the hope of heaven.
Physical Blessings. "Give us this day our daily bread" (Matthew 6:11). Again, this is an inclusive concept. God created the physical universe, and wonderfully fashioned man from the elements He had created. Our homes, our families, our food, our health — all of these are blessings that have their origin with God. "He makes His sun rise on the evil and on the good, and sends rain on the just and on the unjust" (Matthew 5:45).
Prayer is offered to God for many reasons. We petition Him for forgiveness, offer praise to His name, make petitions to Him on our own behalf, and on behalf of others. All of these are legitimate and important. No aspect of prayer is more important than acknowledging the blessings bestowed upon us by our God, and thanking Him for His grace.
"Praise the Lord! Oh, give thanks to the Lord, for He is good! For His mercy endures forever" (Psalm 106:1).