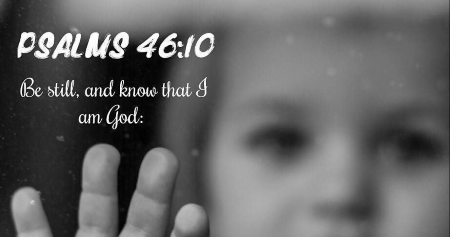 The 46th Psalm does a wonderful job of expressing the powerful protection God affords His people.  "God is our refuge and strength, a very present help in trouble.  Therefore we will not fear, even though the earth be removed, and though the mountains be carried into the midst of the sea; though its waters roar and be troubled, though the mountains shake with its swelling" (1-3).
Our protection is sure.  It is sure because of God's infinite power.  It is sure because of His constant presence and awareness.  It is sure because of His great wisdom and knowledge.  It is sure because He loves those who are His.  Truly "the Lord of hosts is with us; the God of Jacob is our refuge" (11).
In our knowledge that God is our refuge there is strength, peace and hope.  There is also a reason for us to offer Him our praise and thanksgiving!  "I will be exalted among the nations, I will be exalted in the earth!" (10).
Click below to…