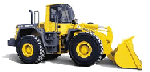 In verses 5-9, Paul gives Titus a list of qualifications to ensure that qualified men serve as elders. The reason such qualified men are needed for oversight is given in verses 10-14 — the multitude of ungodly individuals who teach error and subvert the faith of the vulnerable. As Paul said, "whose mouths must be stopped." It seems that Titus too, as an evangelist, was to be occupied in this defense of truth.
In every culture, time and community there will be men whose influence will destroy the faith of others. The particular brand of error of which Paul warned Titus, that of libertinism ("evil beasts, lazy gluttons"), is as prevalent today as it was then and there.
Doctrinal error and sinful practices must be rebuked. And as indicated by Paul, at times that rebuke must be sharp. Men are needed, especially in the eldership, who can discern truth from the commandments of men — and "by sound doctrine" (vs. 9) both rebuke the false teacher, and warn God's people who would be led astray.
.