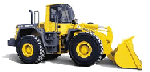 As James indicated in the previous verses, we deceive ourselves if we blame God for the evil that exists among us. Because of who He is, God is capable only of good. He is eminently righteous. He gives us every good and perfect gift. The designation James uses here, the "Father of lights", is found only here. Light is often contrasted with darkness in scripture, as an illustration of good versus evil. God authors only that which is luminescent — only good. "…God is light and in Him is no darkness at all" (1 John 1:5).
An example of His goodness is His determination in man's redemption. It was God's will to bring about reconciliation with man. This is accomplished through the "word of truth." As Paul wrote, the gospel is the "…power of God to salvation for everyone who believes, for the Jew first and also for the Greek" (Romans 1:16).
The benefits of His grace make Christians "a kind of firstfruits." As Paul wrote, "that we who first trusted in Christ should be to the praise of His glory" (Ephesians 1:12). God is worthy of praise alone!