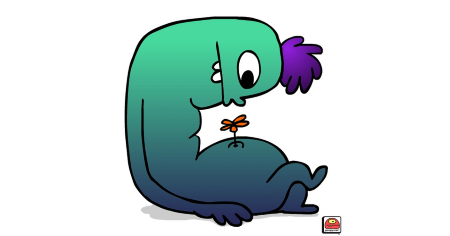 I came across a quote from 1970 by a denominational writer that indicates a problem that, in my opinion, is applicable to the Lord's church today. The quote is below, with some of my own comments after.
"…(We) of the late twentieth century contribute to the falsifying of the church's proper function through our subjectivism … (The present) is possibly the most subjective period in all of church history. Today everybody talks in psychological terms. We enjoy nothing better than to probe our inner life and its real or imagined frustrations. We wallow in our misery. We go to psychologists, we go to psychiatrists, we go to counsellors. This predilection has been called "navelwatching" by some people; that is, we enjoy nothing better than to sit down narcissistically and look at our own psychic navels. This delightful activity allows us to become completely involved in ourselves. We enjoy our problems. Someone has called our epoch "the Age of Analysis" . . . and it is that, for we want to solve all our problems by subjective concentration upon them."
John Warwick Montgomery
So much of the Christian's responsibility is focused outward. We can become so entranced by our own spiritual "navels" that we leave the greater commands to "love God" and "love our neighbor" undone. It seems to me important to focus on God's commandments, and our responsibilities to Him and others, and spend less time focused inwardly – "paralysis by analysis." Now, I am not objecting to examining ourselves (cf. 2 Corinthians 13:5), but rather noting the destructive tendency to focus on self rather than others.
Are your insecurities, feelings, musings, captivating your attention? Does they lead to missed opportunities to do the Lord's work? Does your faith consist predominately of introspection – whether of your failings or your strengths? If so, perhaps you need to look outside of yourself, and get busy doing "the work" (cf. James 1:25).
Some thoughts that came to my mind while reading the quote above:
Truth is objective, not subjective.
Selflessness is seen in our actions toward our fellow man.
The spiritual works of evangelism and edification are indicators of a faithful, zealous Christian.
Intellectualism does not equate to strength in faith ("…and the common people heard Him gladly" Mark 12:37).