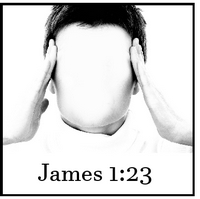 "Let no one deceive himself. If anyone among you seems to be wise in this age, let him become a fool that he may become wise" (1 Corinthians 3:18).
It is very easy to deceive yourself in this life. It can happen in several ways. It may be that you compare yourself with another rather than the inspired standard (cf. 2 Corinthians 10:12). It may that your problem is arrogance, and you are dismissive of views other than your own. (cf. Proverbs 16:18). It may be that ignorance or prejudice leaves you vulnerable to being "tossed to and fro and carried about with every wind of doctrine" (Ephesians 4:14; cf. 2 Peter 3:14-16). Regardless, self-deception is rampant.
The apostle Paul, in our text, shares the secret to avoiding self deception. Become a fool. The idea parallels his words in 1 Corinthians 1:8, "For the message of the cross is foolishness to those who are perishing, but to us who are being saved it is the power of God."
It is only when we submit ourselves to the will of God that we can be assured we have a firm grasp on our relationship with Him. God has revealed Himself to us so that we have a full and complete understanding of what He requires of us. We can examine our lives and hearts, holding them up to the light of God's word, and be either confident in our standing, or aware of the changes we need to make to be pleasing to Him. "Lean not on your own understanding!" (Proverbs 3:5).